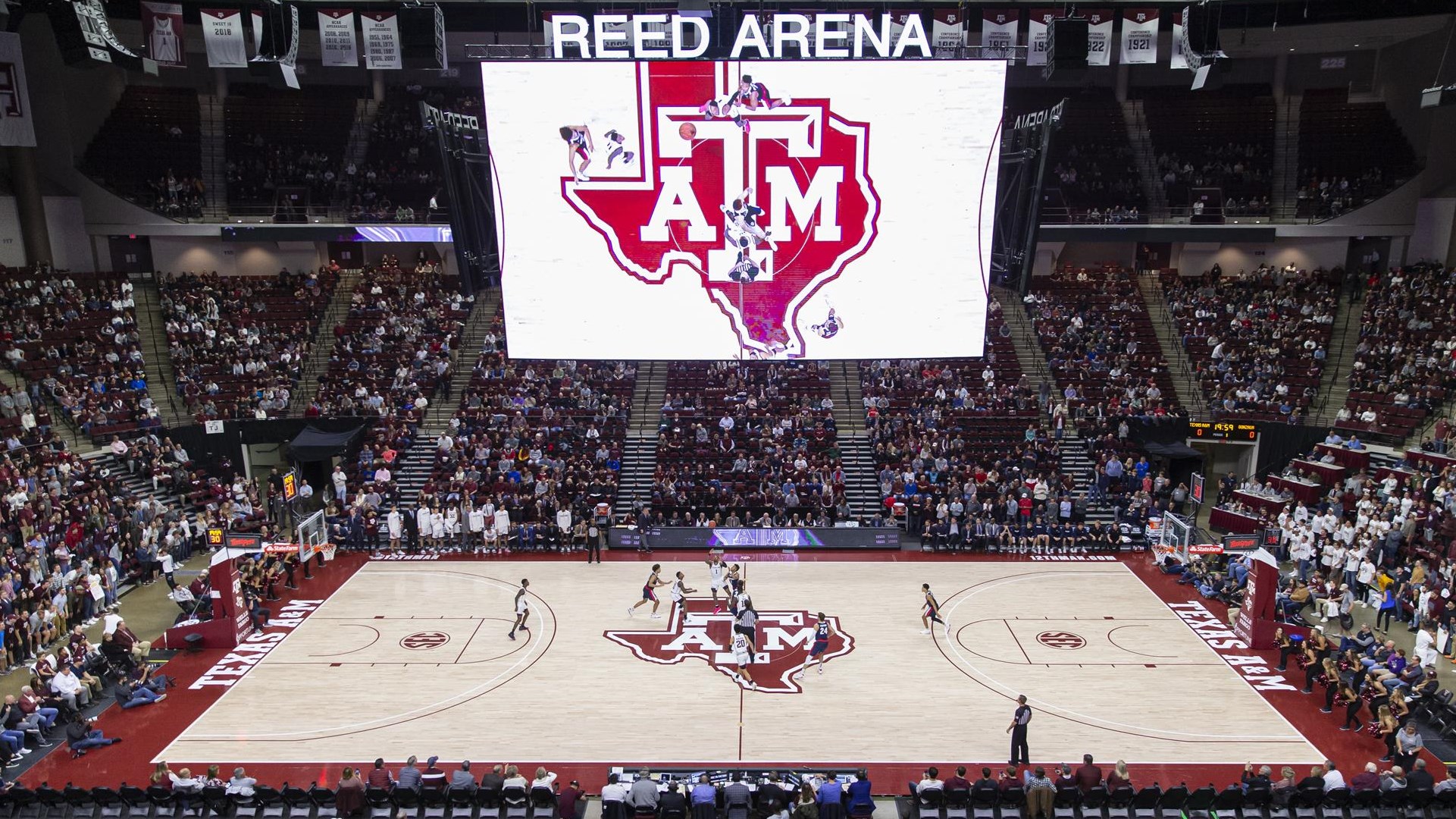 Reed Arena
Reed Arena serves as the home for Texas A&M men's and women's basketball teams. Camp will be held on both the main arena floor, as well as the Women's and Men's practice gyms. The arena opened in 1998 and has a maximum capacity of 12,500. Complete with the amenities of a NBA arena and the atmosphere of a collegiate setting, Reed Arena provides A&M with one of the best basketball arenas in the southwest and first class accommodations for Aggie Basketball.
Read More...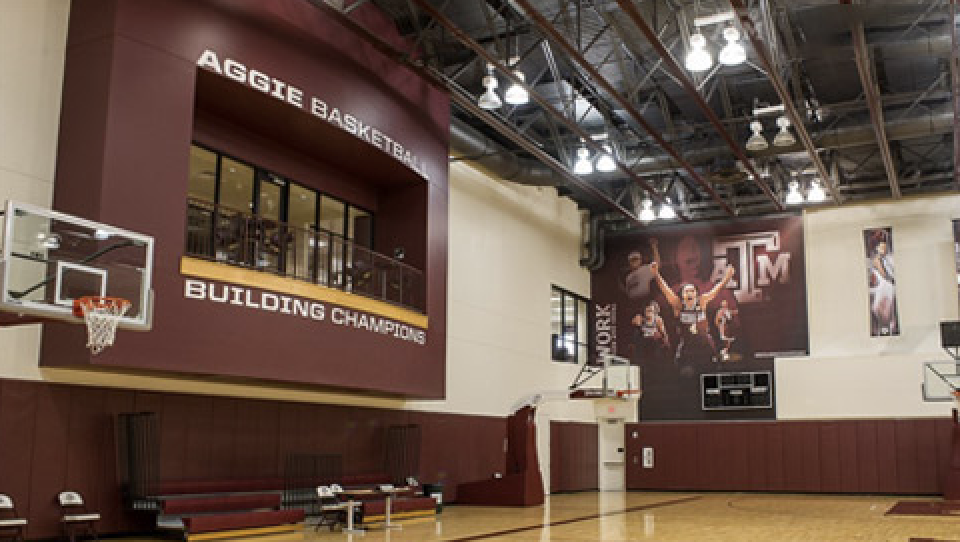 Cox-McFerrin Center for Aggie Basketball
The $26 million master plan for Aggie Basketball includes an above ground 68,000 square foot state-of-the-art basketball facility attached to Reed Arena. It includes a lobby special event area, two practice gymnasiums, expansive locker room facilities, players' lounges, coaches' offices, a weight room, meeting rooms, a training and medical room and video rooms.
Read More...